Upcoming Webinars
---
ITIL 4 – The Full Breakdown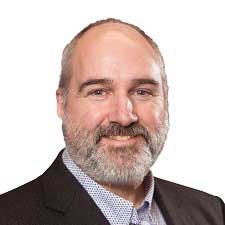 Matthew Bowles
Principal IT Management Consultant
Pink Elephant
Date: Thursday, September 24, 2020
Time: 12:00pm New York | 5:00pm London | 12:00am Singapore (September 25)
It's hard to believe the ITIL® 4 Foundation certification course and the ITIL 4 certification scheme were released 18 months ago. Fast forward to the present time where all ITIL 4 advanced courses are now available with the ITIL 4 Leader: Digital and IT Strategy certification course launching in September 2020.
Join Matthew Bowles, Principal IT Management Consultant from Pink Elephant, as he breaks down the ITIL 4 certification scheme. Which ITIL 4 advanced courses should you take? What practices do the ITIL 4 courses focus on? How do you get the Managing Professional and Strategic Leader designations? Matt has all the answers as he takes you on a certification journey through ITIL 4.
Recent Webinars
---
How to Get Rid of the Problems with Problem Management!

George Spalding, Executive Vice President, Pink Elephant
Project Failure and the Tyranny of Unplanned Work

Troy DuMoulin, VP, Research & Development, Pink Elephant
Deep Dive – Optimizing Service Delivery through Cross-Functional Teams

Troy DuMoulin, VP, Research & Development, Pink Elephant
You can access more past webinars and other free thought leadership resources in My Pink. Click here to create a free My Pink account.